Consulting
3D SIMULATION CONSULTING
We digitalize your machines and components for simulation purposes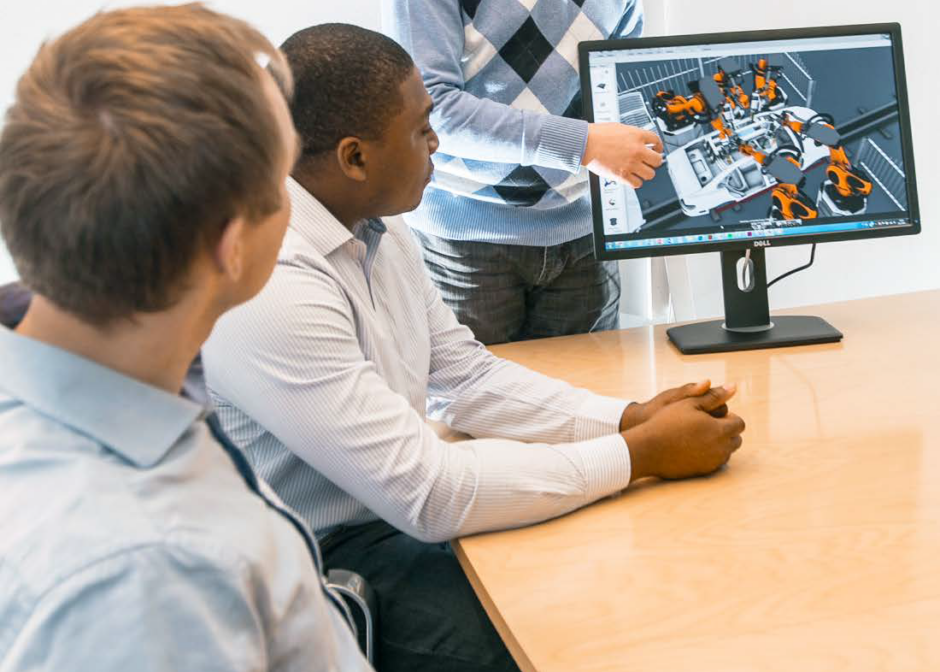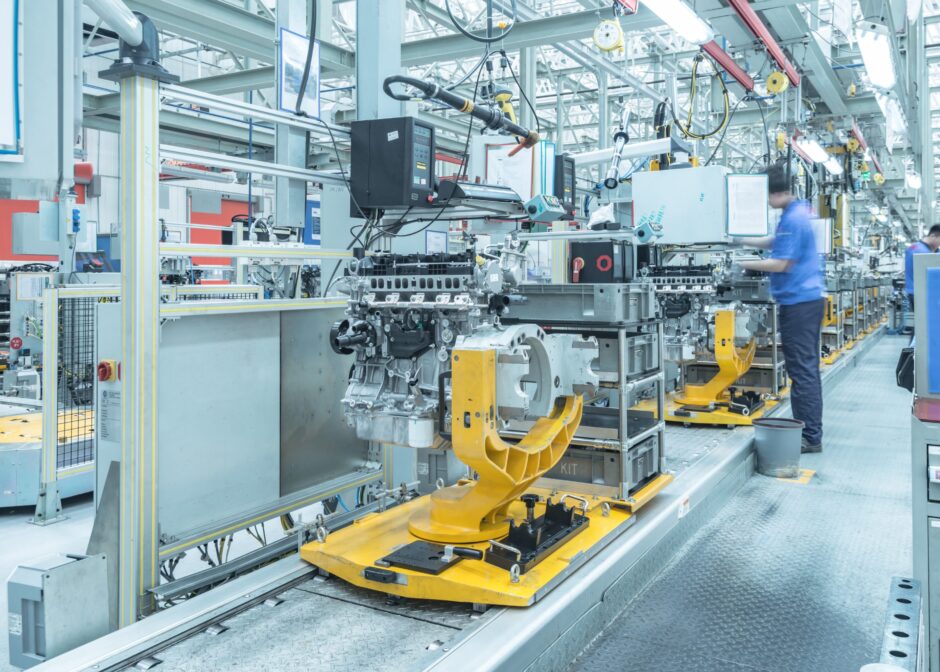 We check and confirm 3D layouts of your concepts
We test machine cycles / output / pathways / material flow and try different scenarios
We make videos for technical and/or marketing purposes to convince your customers and investors
We integrate specific components into the Visual Components library so that you can conveniently drag and drop them into your layouts
We help machine builders set up an SOR (statement of requirements) by clarifying their ideas in the 3D world
Projects
DIGITAL TWIN DEVELOPMENT
From a simple 3D model to a virtual commissioning project, we build your new simulation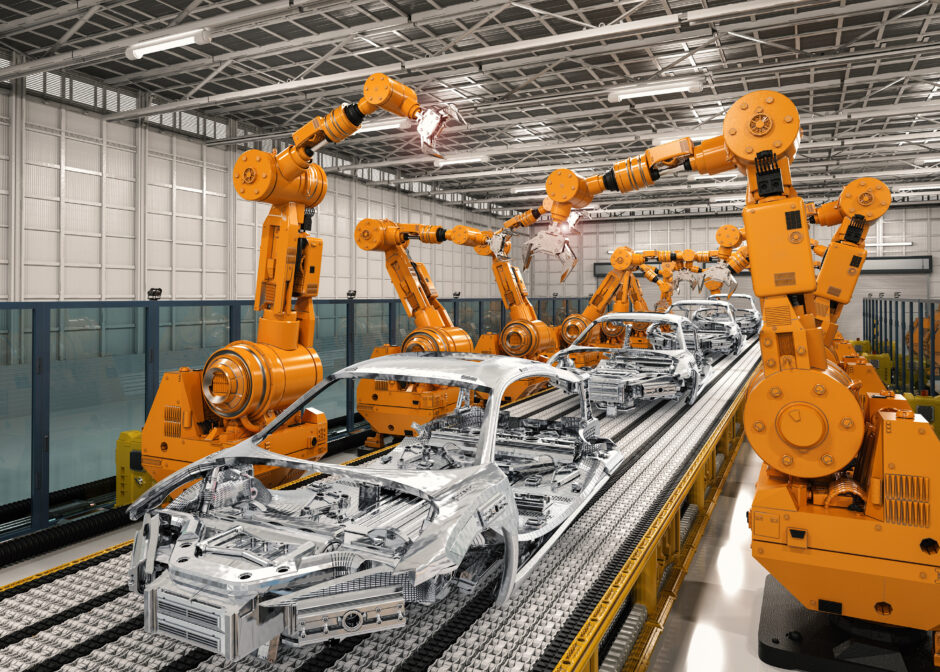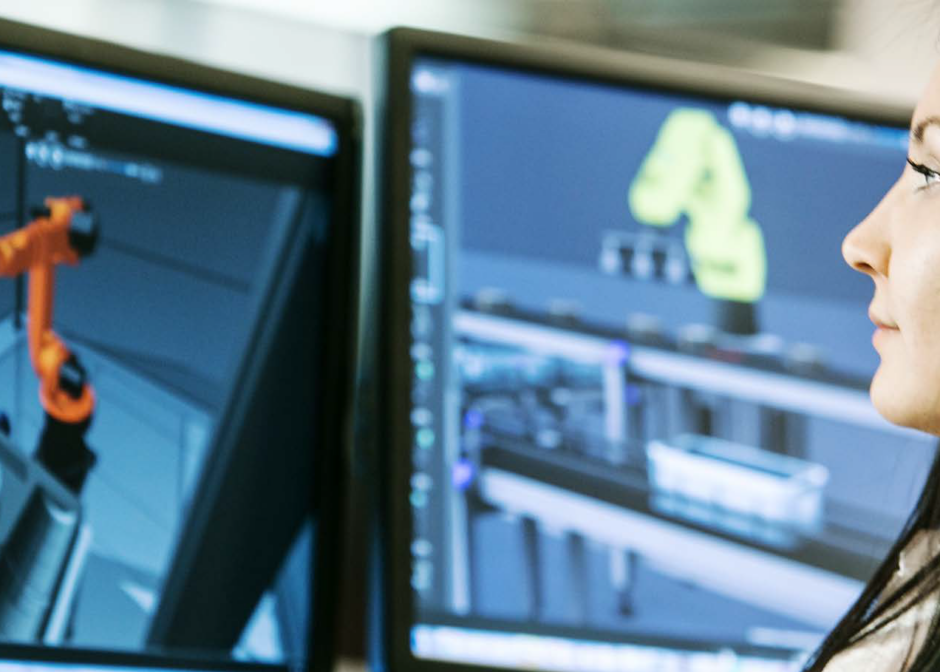 When conceiving a 3D simulation model according to your specifications, we can:
Prepare and analyze different production set-ups
Build a machine by targeting specific cycle times and production outputs
3 stages of simulation are available:
Animated components and elementary simulation processes
Mid to highly detailed simulation processes
Virtual Commissioning model with high process programming and PLC connectivity
Learn more about Digital Twins here.

Training
SOFTWARE TRAINING
Do you need basic knowledge about Visual Components or maybe you want to master some more functions? We're there to help!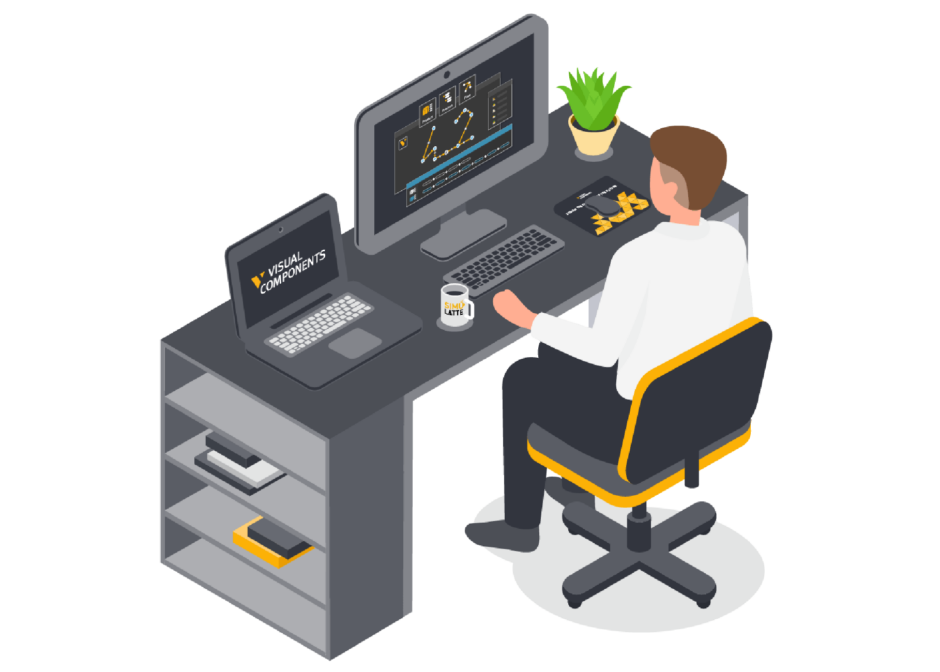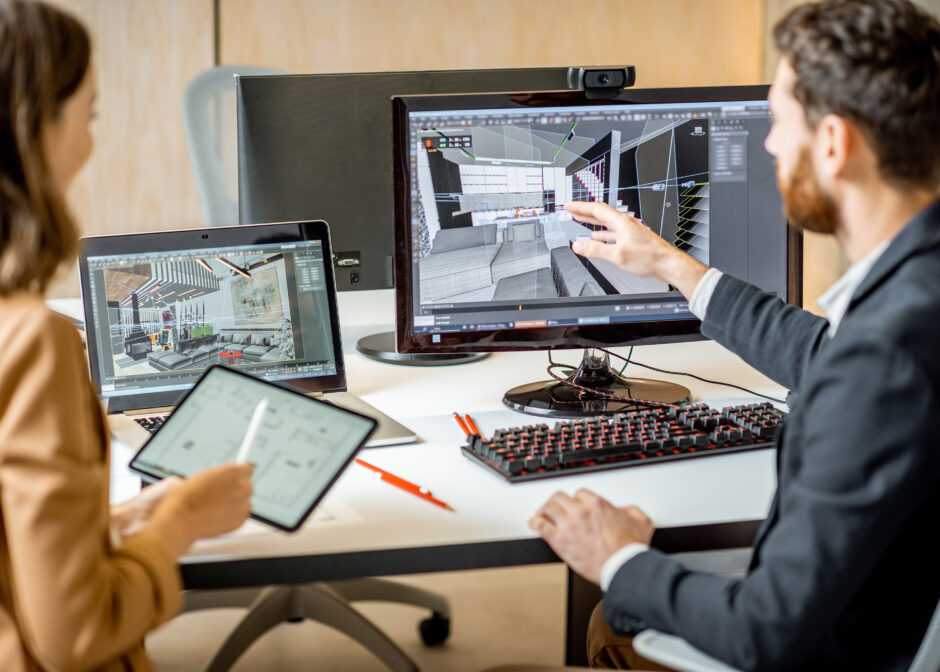 We provide training on your software package depending on your level and needs.
We organize sessions to get you started on the program
We offer appropriate tutorials
We help you master the software features you desire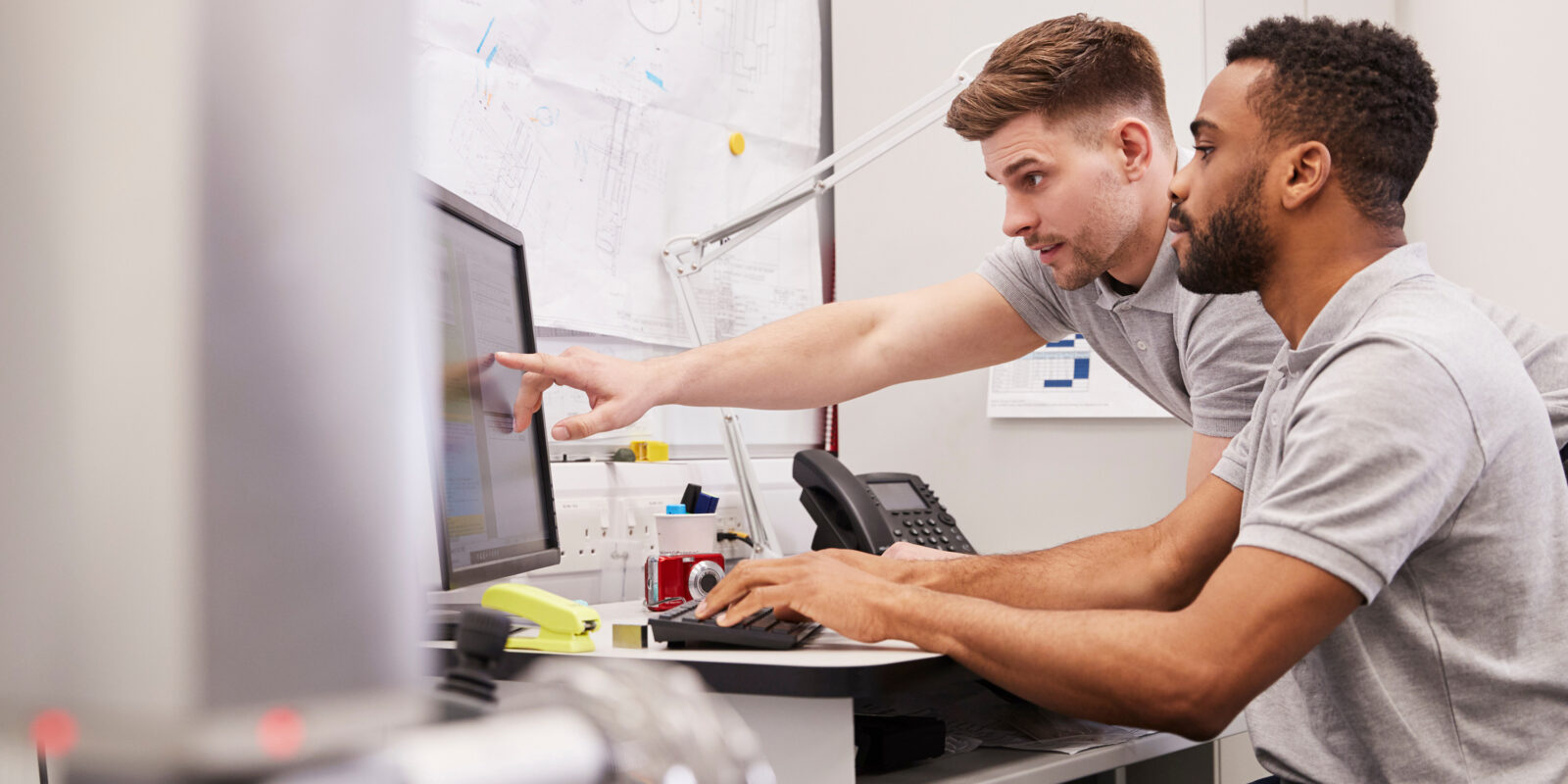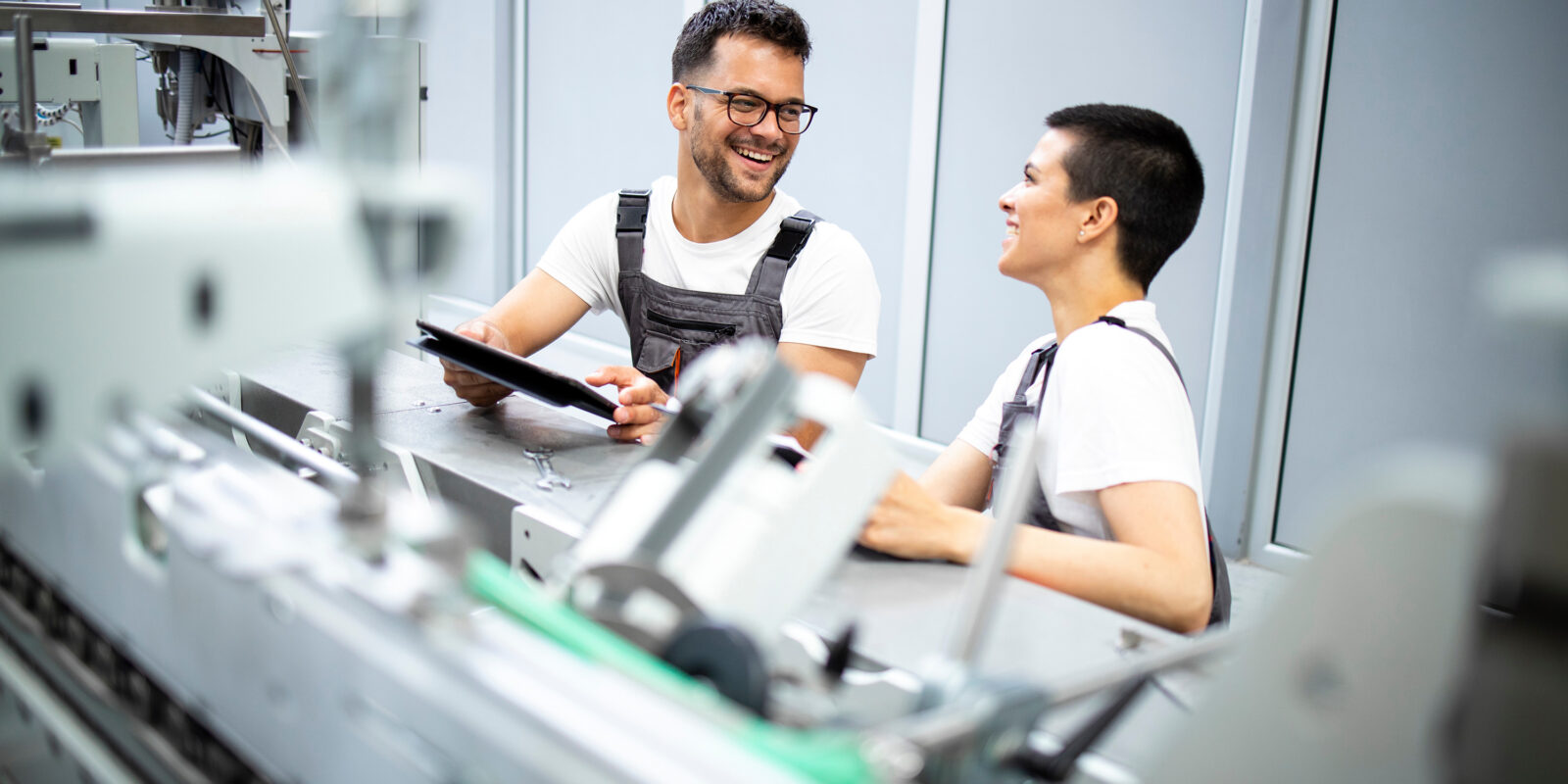 Support
SOFTWARE SALES MAINTENANCE AND SUPPORT
We're glad to assist you with the software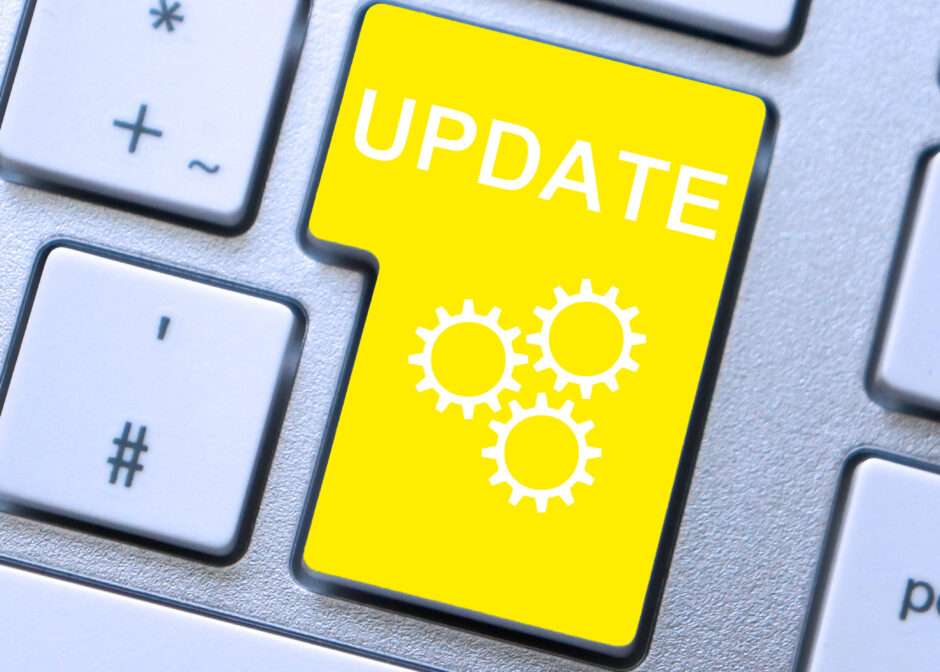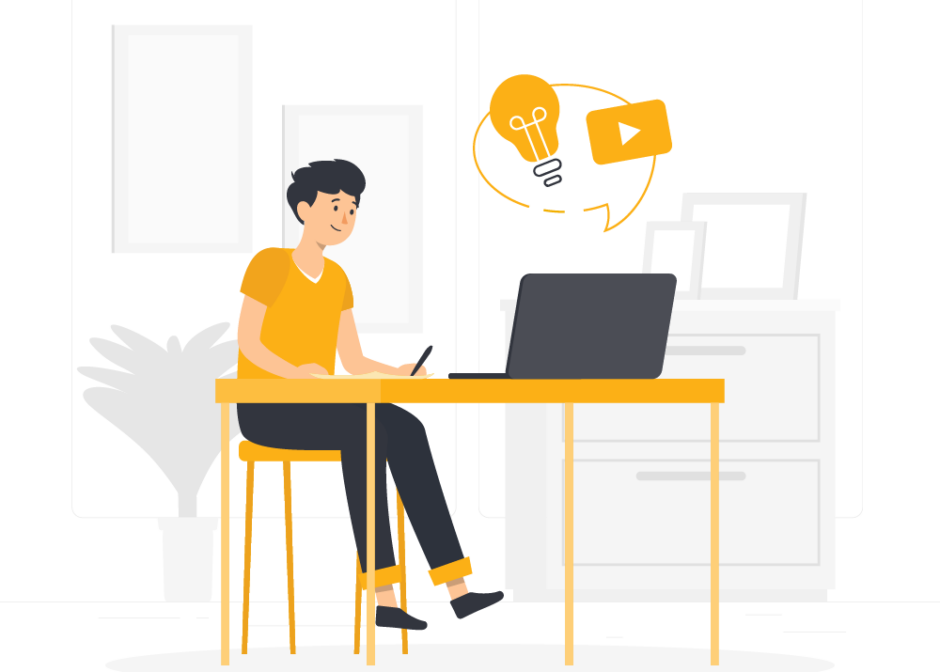 We keep your product up to date
We support your Visual Components software