Connect simulations with your control system and validate before physical execution
Commissioning always happens at the end of a traditional machine building workflow. The problem is that it is never entirely clear when this phase will be able to start after all the others. Virtual Commissioning is a very good example of the manufacturing world evolving. It is a great solution to commission your system virtually while it's still being assembled and set-up.
Learn more about Virtual Commissioning with Visual Components!

UNIVERSAL
ESSENTIALS & PROFESSIONAL
Take advantage of the universal OPC-UA or Beckhoff interface in your virtual commissioning projects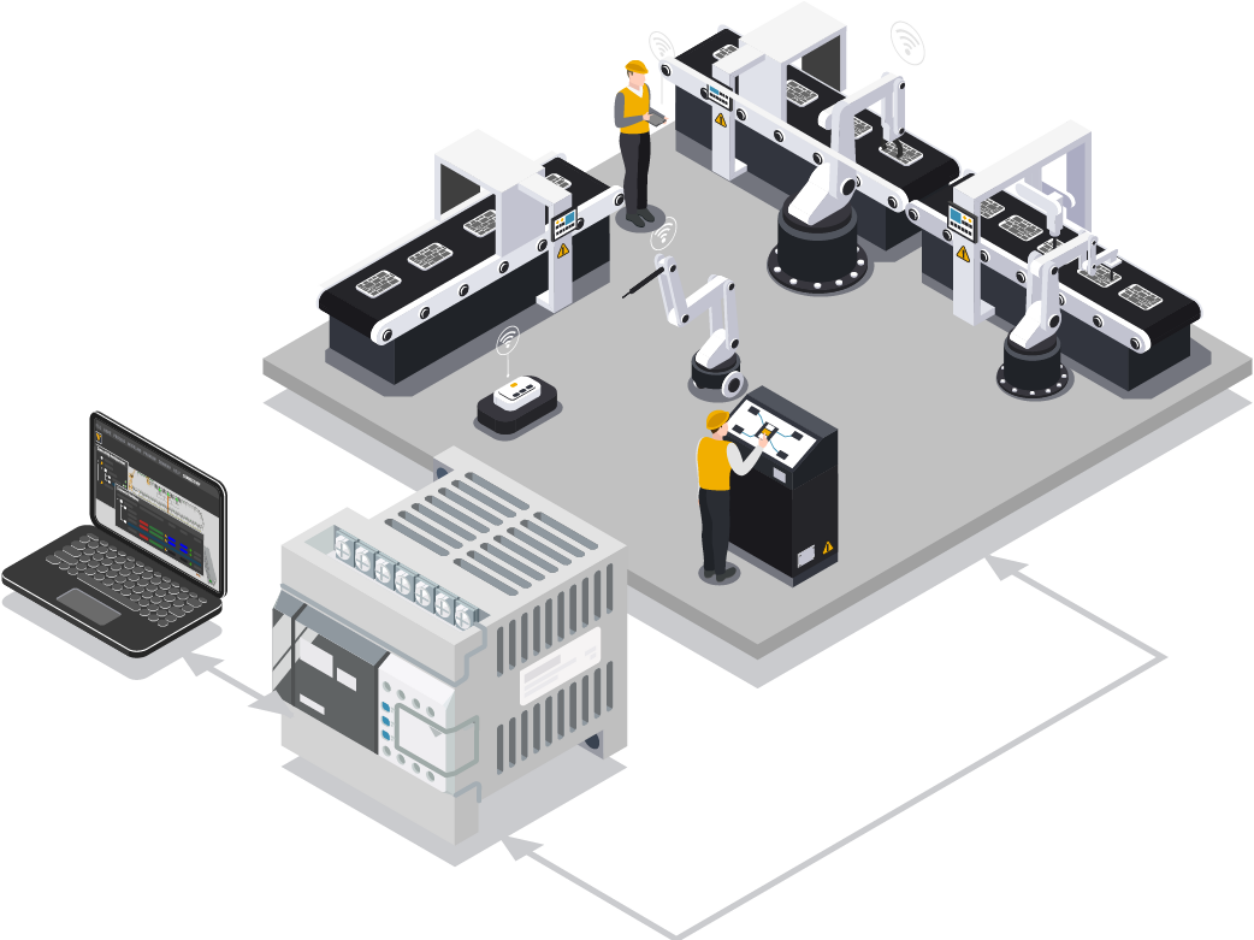 Test and validate the functionality of your digital model with any PLC brands compatible with OPC-UA or connect it to TwinCAT directly.
Commission your PLC program before the machine hardware is ready. You'll save precious time when programming certain types of machine.
Transfer data in & out of your model to feed any EMS, Cloud interface etc. Your simulation model has to be industry 4.0 compliant!

VENDOR-SPECIFIC
PREMIUM
Access improved commissioning capabilities to connect digital models to physical and virtual vendor-specific controllers.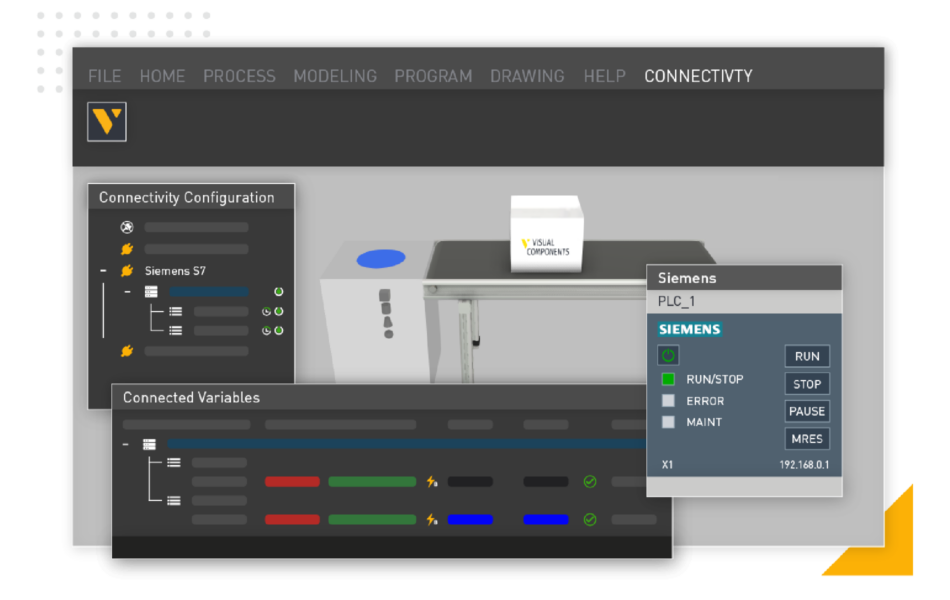 Siemens S7 - PLC
Supports native connectivity to most physical and simulated Siemens PLCs.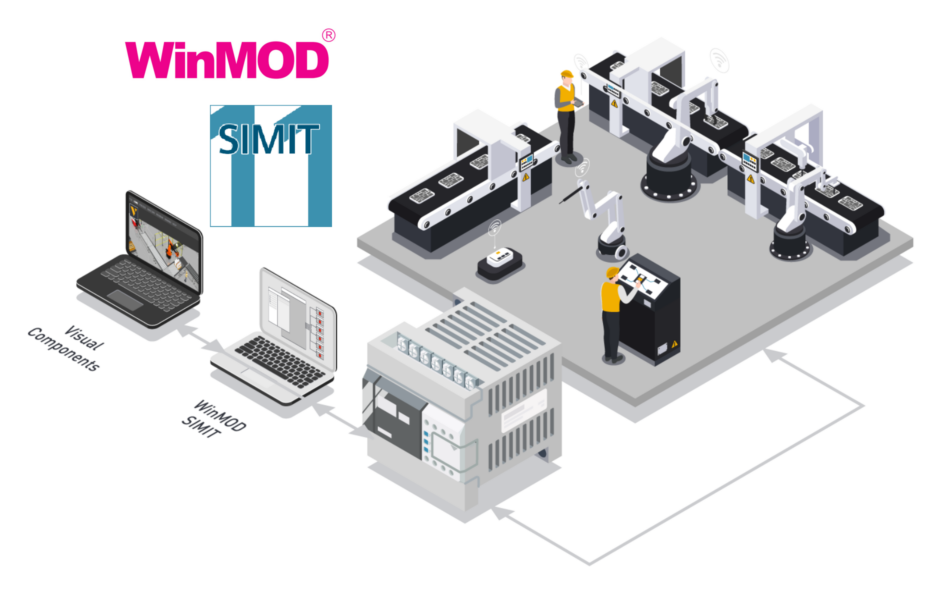 WinMOD & SIMIT
Communicate with several physical and virtual automation systems like PLCSIM Advanced and many other PLCs with WinMod and SIMIT.