Take your simulation a step further and modify imported 3D CAD files or create your own basic geometry solids
Component Modeling opens the world of highly customized simulation to you
It enables you to:
Quickly create your own simple geometry solids without requiring time-consuming CAD designing
Modify existing CAD geometries by altering appearance to suit your preferences. You can also program specific simulation behaviours
Create many component behaviours and add Python scripts to simulate details the way you want if that's what you're looking for
Watch a video to show how to import CAD files and how to simplify them!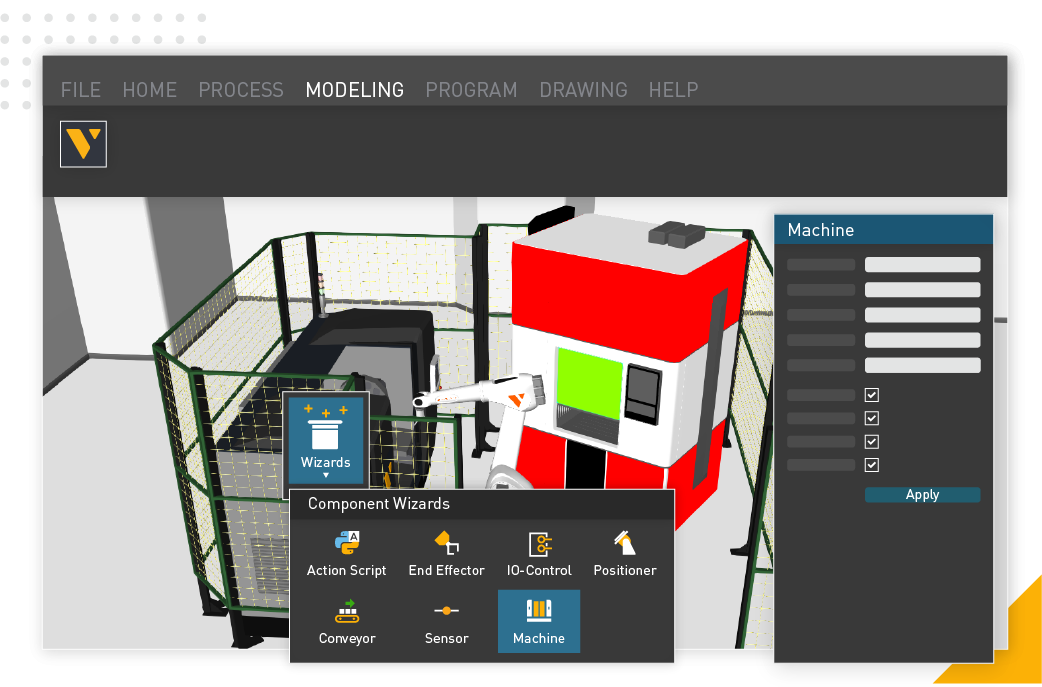 Pre-built wizard
Make Component Modeling effortless by using the different wizard tools.
Give life to simple or more complex 3D CAD files by automatically pre-configuring I/O's and behaviors for end effectors, machines, sensors and more.