When it comes to simulation possibilities, the sky is the limit...
Pick a project and make it 3D happen!
Design your 3D layout concept by using the eCatalog or importing CAD components
Model your process and program robots
Simulate your layout and get to know it
Identify bottlenecks and design flaws, then optimize accordingly
Export your simulation data in various formats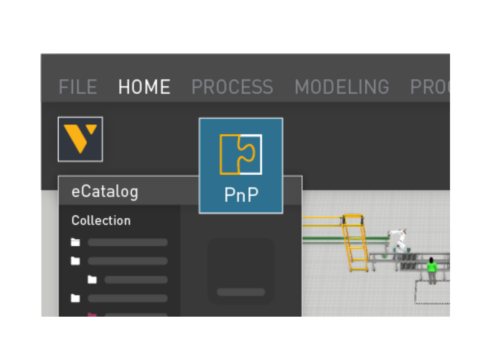 Plug & Play Tool
Assemble components fast and effortlessly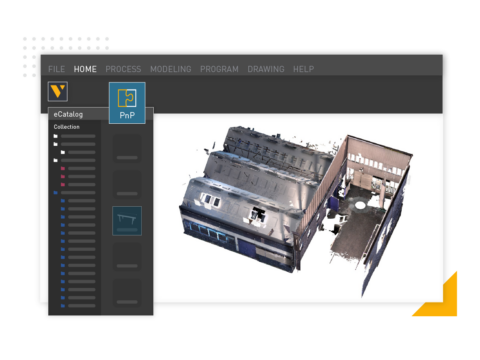 Point Cloud File Support
Import 3D point cloud models for better space positioning
2D Drawings and BoM generation
Export your work into drawings for demonstration purposes and include your bill of materials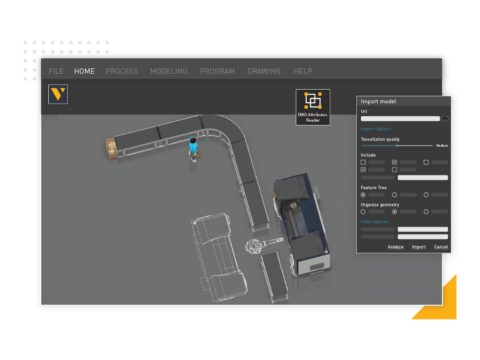 Dimensional 2D drawings
Import some of your existing 2D drawings to get accurate dimensional sketches on the layout floor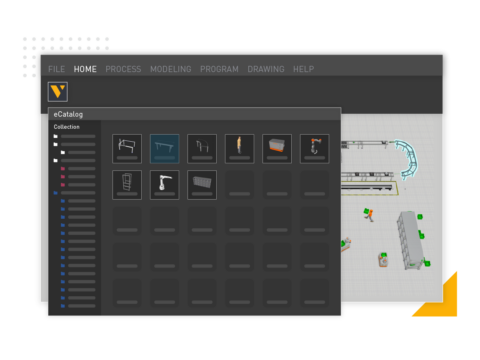 2900+ components eCatalog
Benefit from the regularly updated ready-to-use components catalog. It features 1600+ robots from 70+ brands, actuators, conveyors and much more...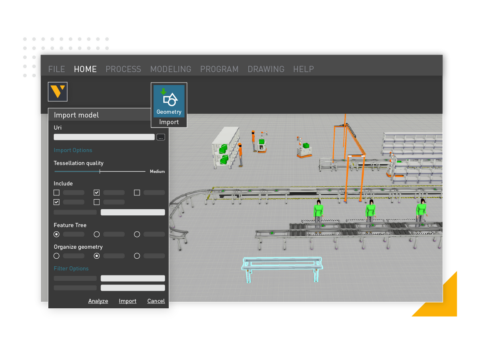 CAD files import
Upload your own CAD files from various formats like stp, xyz, ipt, dwg, dxf, catpart, fbx, iges, prt, sldprt, stl ...
OTHER 3D LAYOUT CONCEPT EXAMPLES
Educative Industry 4.0 model

Futuristic layout

Beam manufacturing

Assembly line